Over the last two weeks, Jurgen Klopp has been using the extra time from the international break to deeply think about whether he should make changes to his Liverpool side – and to what extent. The German has been anxious to figure out what has been going wrong with his team, why a previously free-flowing attack has stopped scoring and started being so undercut by disfunction in a defence that already required work. It's all piling up.
Part of that work, and something that will greatly indicate just how much he is going to change in the longer term, has been preparation for Saturday's home match against Manchester United.
It really couldn't have come at a worse time for Liverpool. They so need to alter something to get back to their best form, while United are on supreme form.
There is also the twist that Jose Mourinho's side have so far inverted how these games have usually gone for Klopp. His Liverpool have been so good against the rest of the "big six" because most of those are naturally more attacking and thereby give his side something to react to, more space to rampage into. Mourinho however has generally set his teams up in these games like the 'bottom 14′, in the way that has proved so frustrating for the German. United have sat deeper, and thereby forced Klopp's team to depend on other qualities that they have frankly struggled with it. The 0-0 last October was a nadir, certainly in terms of entertainment.
Then again, some of the murmurs from Carrington suggest Mourinho himself will alter that approach for this weekend, that he won't get United to sit back.
Some around the club believe that he wants to fully maximise their fine start to the season by building on the confidence derived from so many goals scored – and so many genuinely excellent goals scored – to really go at Liverpool, to go for the win from the off. Adding an edge to all of this is that Mourinho is known to have been privately irritated by some of the praise that Klopp's approach has got in his two years in England. To beat him at his own game would be as enjoyable for the Portuguese as just beating him. The inherent danger in United playing like that, though, is that it might be playing into Klopp's hands and giving him exactly what he needs at a tough time. It might give Liverpool the out.
It is also why this fixture represents something of a dilemma for both managers, a game of second-guessing each other beyond the game. They both have a big decision to make, but the success of that decision might then entirely depend on the decision the other one makes.
If Klopp decides to change his side so they don't just keep blindly running into a wall, he might regret it if United suddenly go at them with more vigour – meaning Liverpool can't respond in the usual way.
If Klopp doesn't and Mourinho does himself decide to change up and charge forward, though, the Portuguese could suddenly find his side being picked off by an attack who would have ideally picked a United team to set up against them like that.
That 0-0 from last year further clouds so much. You might call it the fog of bore.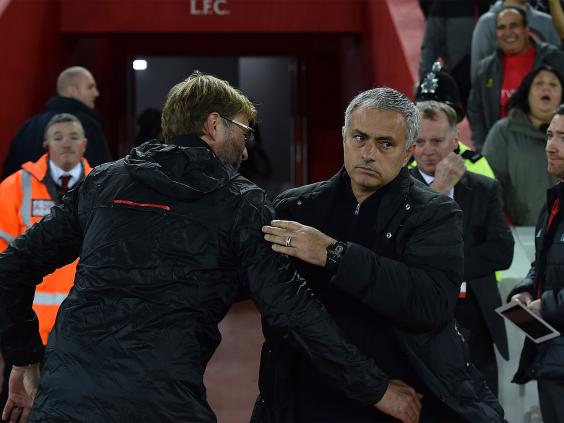 It particularly clouds things for Klopp, especially since there has been such a contrast so far between United last season and this season, and especially since the German more pressingly needs a win and has had so much more to pore over. It would be entirely in-keeping with Mourinho's career approach, however, if his side were more attacking in games such as this in his second season in charge. It was precisely what happened in his last job. Mourinho's Chelsea side famously went to Anfield at the height of the title race in April 2014 fully willing to sit back as deep as possible and pull off the most miserly of 2-0 wins, before seven months later going at Liverpool with so much more adventure and assurance to win 2-1.
The key was confidence, and Mourinho's own confidence in a side that was much more his own. He has no problem proactively attacking as long as his side is solid, but won't ever sacrifice the former for the latter.
The signing of Nemanja Matic as well as the very fact so many more United players understand exactly what Mourinho wants has afforded them that solidity, meaning they can attack with that greater assurance, particularly with Romelu Lukaku now powering through.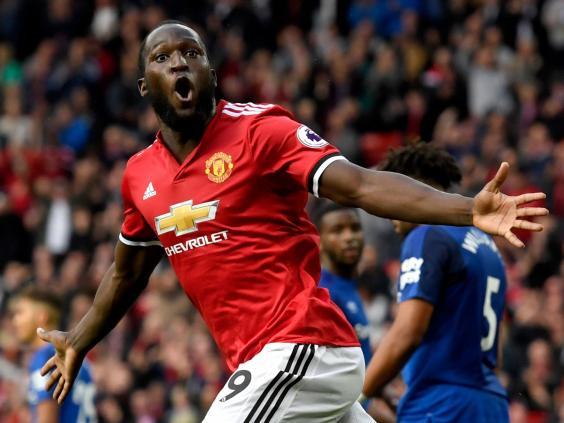 There is just so much more belief to United now in what they do, so little need for the caution of a year ago.
There is also the further twist that, rather than for once playing into Klopp's hands, going at Liverpool could be opportune. They won't have the injured Sadio Mane, so just won't have anything like the same incision on the break.
Mohamed Salah is as quick but Mourinho knows more than most how frustrating can he be when that pace puts him into a attacking position. He just doesn't have the forcefulness or thrust of Mane, he doesn't have those swish, sweeping finishes.
One player who generally does have that forcefulness in front of goal is Daniel Sturridge, although he usually needs an extended run in the team to feel comfortable enough to show it. He didn't show it in the latest frustrating game in the 1-1 draw away to Newcastle United, leading to a lot of debate over the decision to go with the English striker over Roberto Firmino.
Mane's injury may now force Klopp to use both regardless, and to change the arrangement of his attack.
Some close to the manager say that, in regards to the wider changes he was considering after the Newcastle game, nothing was off the table. They said he would contemplate changes to the system, maybe even a new formation. It need not go that far to be that far-reaching, though. A simple little variation in the forward line could unlock the attackers anew, get them scoring anew. The natural finisher in Ian Rush certainly thinks they should persist with attacking.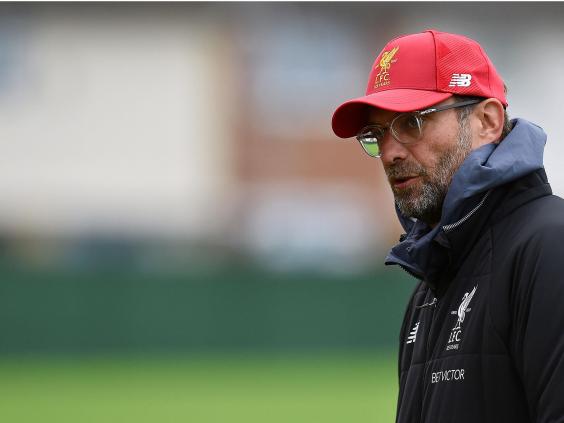 "One thing they are doing is creating chances, it's just they're not scoring," the former Liverpool striker tells The Independent. "It's bizarre… it's a big game for Liverpool to show what they can do. The main thing is don't stop what you're doing, carry on what you're doing. Be confident in what you have to do."
There are some close to the Liverpool training ground who feel the same. They feel any radical change would immediately send out the wrong signal at the start of the game, and maybe even embolden United. It would show Klopp is concerned about them, and that he's second-guessing himself rather than Mourinho.
It is actually one match where wrong decision could be more costly than indecision. That is the dilemma for both.
Reuse content
Mourinho and Klopp face strategic dilemmas ahead of showdown have 1243 words, post on www.independent.co.uk at 2017-10-12 18:19:45. This is cached page on Europe Breaking News. If you want remove this page, please contact us.